About Wild Leek Farm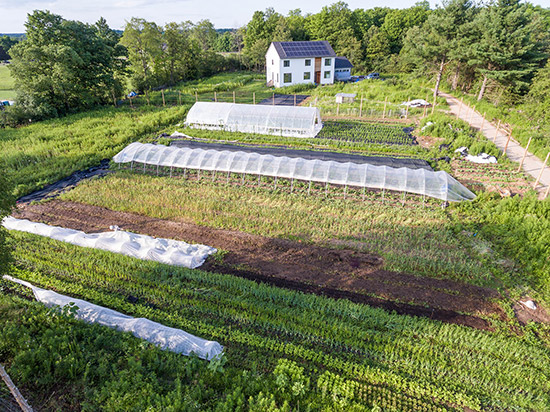 The roughly 5 acres of land that make up Wild Leek Farm are situated just outside the city of Guelph, Ontario. We are less than 10km from city hall by car, and less than 6km by foot or bicycle via local trail systems.
Since the early 1800's, our farmland has acted as a homestead, wood lot and summer grazing place for cattle. It has been untouched by modern/commercial agriculture, and as such the soil we grow in has never been treated with synthetic fertilizers and/or pesticides and we plan to keep it that way.
There are many uncultivated spaces along the borders of our one acre market garden that act as refuge for insects, birds, and snakes, who in turn keep the balance of garden pests under control. We also benefit from these spaces as the "weeds" are some of the most beautiful native wild flowers Ontario has to offer. We are proud of the habitat we nurture and what that means to our local pollinator and wildlife populations. We have seen many species at risk on our farm including: turtles, bees and birds.
Beyond our market garden, we have an expanse of maple forest that fosters a great deal of wildlife, and wild edibles – including our namesake wild leeks!
As our fledgling farm expands and thrives we hope to include a few more animals in our lives, and expand our operation to include fruit trees, hop and mushroom cultivation, and small batch maple syrup.